From being influenced by Robbie Coltrane's 'Cracker' to cooking up a crowdfunding storm that raised $250,000 in JUST 8 weeks – WAYSU's founder draws from a range of unusual inspirations & interesting experiences when it comes to business marketing.

Wayne shares his colourful journey in setting up WAYSU, as well as some thoughtful tips for any entrepreneurs who are starting up. Take a look.
SERVICES
We want your business to be heard, so we make it our business to listen.
We're digital marketing. We're PR. We're website builders. We're content creators. We're networkers. We're crowdfunders.
We are WAYSU and our approach is diverse & adept.
WHY WAYSU?
"WAYSU helped us smash our Indiegogo Campaign target within a matter of days – their aggressive marketing strategy, relentless targeting on social networks, and the media attention we received, was exceptional"
Tim Rhodes – Founder, Aquaforno
A LITTLE ABOUT US
We're straight talking, results driven, 'doers' – and we'll always make the absolute most of your budget to achieve and exceed your business goals.
We will build your brand, raise your profile, launch your products and services, and bring in quality leads to ultimately win sales.
Bringing together over twenty years of PR and marketing experience and using savvy marketing techniques, we help startups and SMEs reach and influence the audiences that matter to them most.
Finepanel - Website Design

WAYSU freshened up FinePanel's dated website from a visual and customer journey perspective, as well as focusing on SEO and PPC to improve its Google rankings, encouraging more traffic and enquiries

Aquaforno - Crowdfunding

WAYSU built an Indiegogo crowdfunding campaign page for the new Aquaforno II ultimate outdoor cooking stove. Raising over $250,000 in just 8 weeks. 10 x more than the company's original target of $25k

Aquaforno - Influencers

PR outreach, press releases, media interviews and direct social media promotion to influencers generated worldwide exposure of the Aquaforno II outdoor cooking stove across tech and food industries

Vape Huts - CBD Video

Vape Huts were launching a range of CBD products, so WAYSU developed a creative to educate existing customers and engage new markets in the form of a simple Q&A animation video used across social media

Aquaforno - Video

WAYSU launched a video-based competition on YouTube for Aquaforno II - 'Guess What's Cooking'- to encourage interaction & buzz around the outdoor cooking stove's crowdfunding campaign

Shop Pods - PR

WAYSU set up a number of targeted media interviews with Shop Pods' desired industry press to promote their hybrid solar powered retail units and raise their profile within in the barber industry

Wooburn - Website Design

WAYSU provided a new website, colour palette and logo for its building contractor client, Wooburn. Large images, and customer testimonials enriched the user experience and increased enquiries

Shop Pods - Social Media

Using well-thought out, highly targeted paid and organic Facebook Adverts and lead forms, WAYSU has increased Shop Pods' page followers and engagement across Facebook & Instagram by more than 200%

Driving Customers to Wherever You Need
Our client-focused social media packages help businesses of all sizes step up their online marketing approach
We'll bring you more then just new followers
We focus on:
✅ Return On Investment
✅ More relevant website visitors
✅ More qualified leads
✅ Paying customers
Let Us Build You Company Profile Pages


Post Engaging and Eye Catching Social Content for You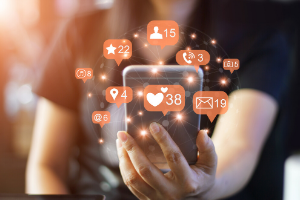 Set up Paid Ad Campaigns with Pinpoint Audience Targeting in the UK, Europe or Worldwide