Is your website under performing?
Don't know where to start with a new website design or how make the most of the one you already have?
We'll do it all for you!
Not only does WAYSU have creative flare, we've also got the technical know how to make your website pop!
We can analyse every aspect of your website from the visuals, to user experience, to metadata – implementing effective SEO strategies that will get your pages ranking higher on Google and other search engines
Come join our growing list of clients and experience the WAYSU way.
"The improvements that WAYSU made to our website wasn't just about the design aspects – which were on point with our brand –  the SEO, natigation and Calls to Action also kept visitors on our pages for longer and encouraged more potential customers to get in touch"
Dave Balls, Shop Pods


We base website optimisation and build on customer experience. From design, to content, to SEO – we'll keep your visitors flowing and more importantly, engaged

Website Analysis
We can perform a full evaluation of your current website, identify issues and offer advice on how to fix it

Website Optimisation
We'll implement real improvements  to your website to get your traffic flowing and and visitors engaged. We also provide SEO

Website Build
We can build you a brand new engaging website, carefully using your brand identity. We'll build in a great customer journey too.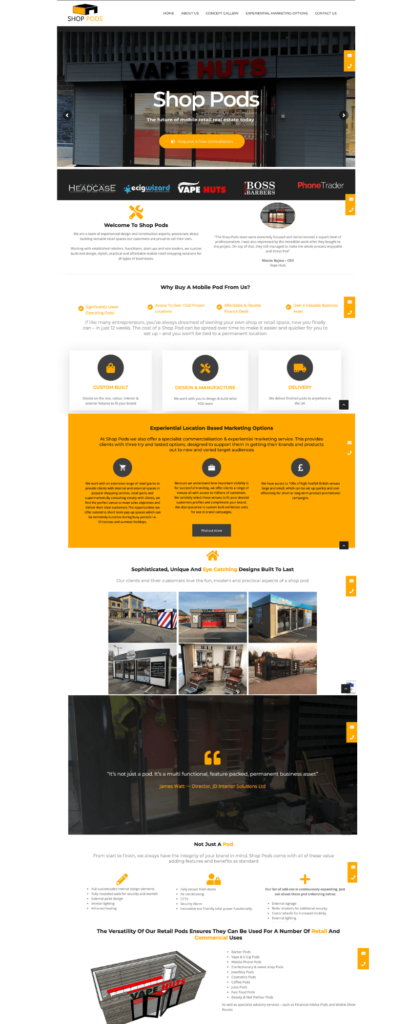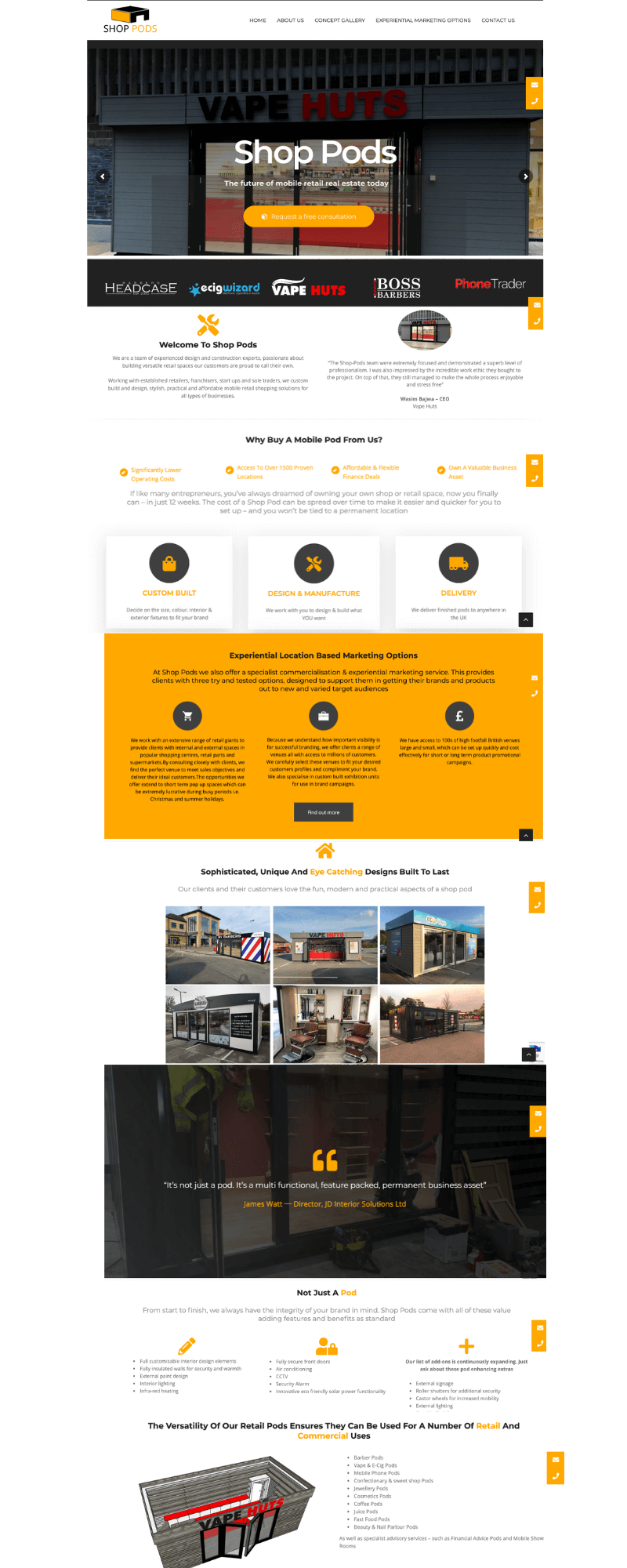 Request a FREE consultation call
Crowdfunding FAQs
What is Crowdfunding?
Crowdfunding is a way of raising finance by asking a large number of people each for a small amount of money. Traditionally, financing a business, project or venture involved asking a few people for large sums of money. Crowdfunding switches this idea around, using the internet to talk to thousands – if not millions – of potential funders.
Source: UKCFA

How do I get started?
Typically, those seeking funds will set up a profile for their project on a dedicated crowdfunding website i.e. Indiegogo or Kickstarter. They can then use social media, digital channels alongside traditional networks of friends, family and work acquaintances, to raise money.
Source: UKCFA
At what stage should I try crowdfunding?
You can set up a crowdfunding campaign at any stage – whether its at concept stage (and you need to fund the design, protocol or model), pre-build stage or manufacturing.