WAYSU achieved more than 1.1million advert impressions in just 10 days for Virustatic Shield using the Google Display Network – creating visually compelling, informative ads and using sophisticated targeting tactics
The Results
By creating carefully worded Google Display Ads with powerful Call to Actions and strategically managed placements, including using remarketing techniques to target initial non-convertors, WAYSU generated over 1.1 million ad impressions in 10 days for our client.
WAYSU also used the campaign user behaviour data collected by Google to help efficiently serve Virustatic's Google PPC (Pay per Click) audiences with the most relevant ads for them.
This integrated digital marketing approach resulted in an incredibly low cost per click, the Ads achieved an outstanding 6.2% conversion rate – which is more than 10 x average conversion rates for Google Display Network Ads in 2020*.
With Google's strict COVID-19 Ad policies and restrictions, simply getting these ads approved to run on their Display Network was an achievement in itself.
The Challenge
With so many protective face masks and coverings being released during the pandemic, all with varying price points and claims, Virustatic Shield recruited WAYSU to help bolster its market presence by gaining approval, brand exposure and sales through digital channels they'd previously experienced difficulties operating in due to the current COVID-19 Ad restrictions. WAYSU had to use our considerable experience and skills to navigate through the Google Ad policies, create ads and copy that would meet Google's stringent approval criteria.

Did you know that WAYSU now provides new social media packages to suit every budget?
The Strategy
Brand Awareness & Sales
WAYSU focused on specific key markets identified by Virustatic. The company's main goals were to generate brand awareness and increase sales by optimising the Google Display Network.
Services provided:
Ad Creatives – produced in various sizes to serve the banner spaces available on the Google Display Network

Ad Copy – Used carefully crafted language to stay within Google's COVID-19 Ad policies as well as powerful Call to Actions

Strategically managed placements – ensuring the ads were served to the most relevant targets

Integration tactics – to sync data and serve Display Ads to Virustatic's Pay Per Click Ad audiences

Consultancy & Recommendations with regards to Virustatic Landing Pages & Customer Journey
Virustatic Shield
The Virustatic Shield is a unique re-usable, washable face covering that has been in scientific development for over 10 years.  Its special anti-viral coating has been proven to capture the COVID-19 virus, providing two-way protection – so people can protect themselves as well as others.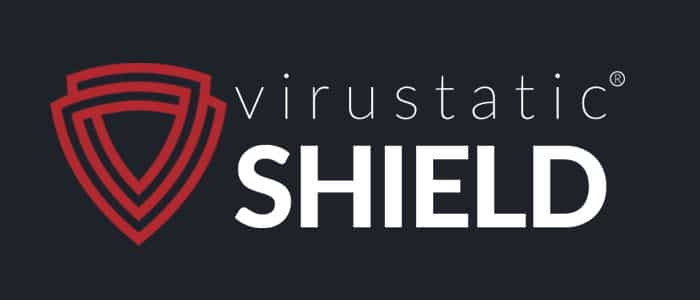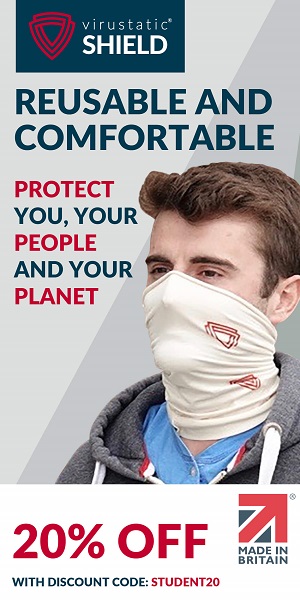 *Information source: https://www.wordstream.com/blog/ws/2019/08/19/conversion-rate-benchmarks